Categories: Uncategorized
So straying away from all the wedding content, I got to be a part of an AMAZING experience this past weekend and thought I would share.
I attended Dapper Day at Disneyland Park.
For those of you who don't know what that is, its an non-Disney event that salutes to the good ol times when people used to dress up and come to the park . Dapper Day invited you to wear your vintage get up and stroll around all dressed up and fabulous! And boy do people go all out for this! I had such a blast looking at what everyone was wearing. The hats were fabulous, the bow ties were perfect, and even the little Dapper kids were adorable!!!! The cool thing was that it is not wrangled into a specific time period. I saw people dressed in every decade through the 1900′s and even Victorian (which was a little odd but beautiful nonetheless). What a day.
With short notice to find an outfit, I decided to just wear my good ol' Target dress (although next time I really want to go for a more Jackie O/50′s Dior ad type look). Because my dress was a little played down, I practiced my hair! I think it came out quite nicely:
Since I was there for a bachelorette/birthday celebration, I had a bunch of friends dress up with me.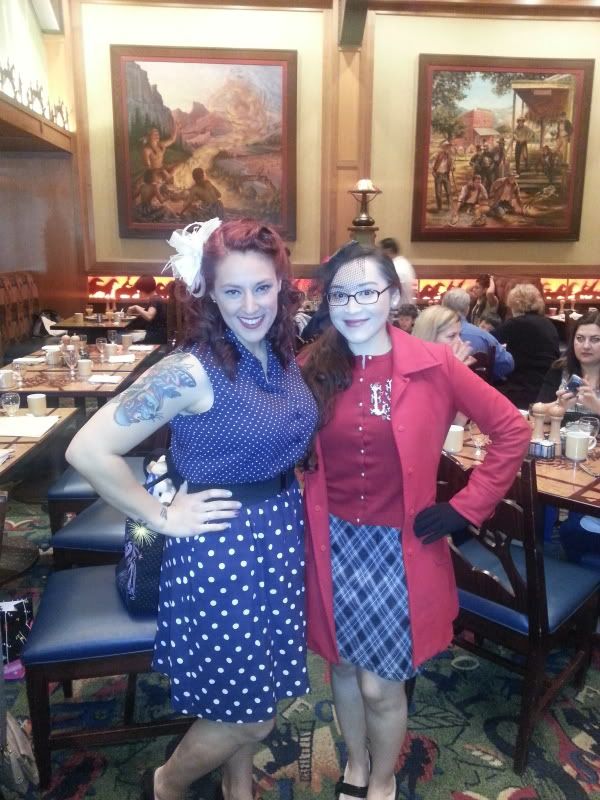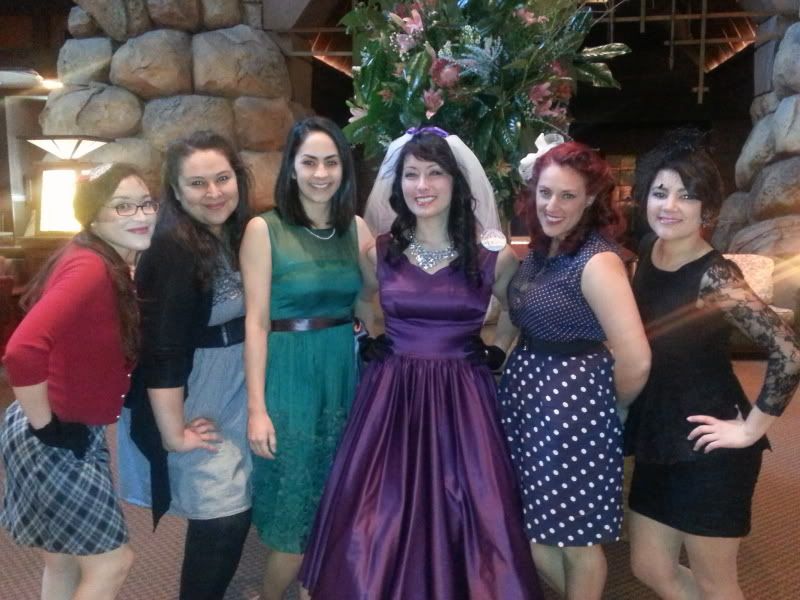 At 10am, they opened up a stand in the Grand Californian Hotel that sold very limited Dapper Day merchandise and handed out free buttons. We all made sure to stop by and pick one up…
From there we hit DCA and WOW I was amazed about how many people participated this year. Seeing everyone strolling Buena Vista Street in their vintage garb really was a site to see.
We even saw Walt himself make an appearance: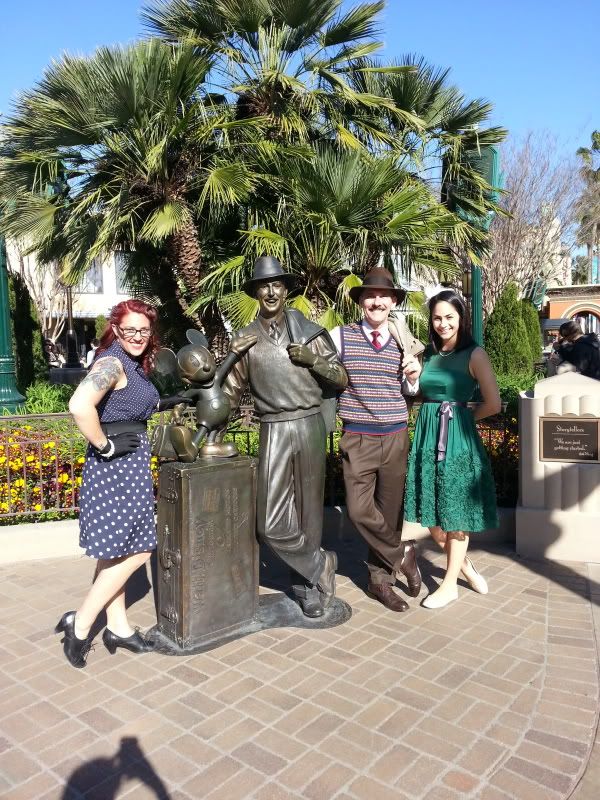 Carthay Circle Lounge was packed, which was no surprise. It was THE place to be with its 1950′s decor and ambiance. It felt like living in an old movie when you walked in. Excellent!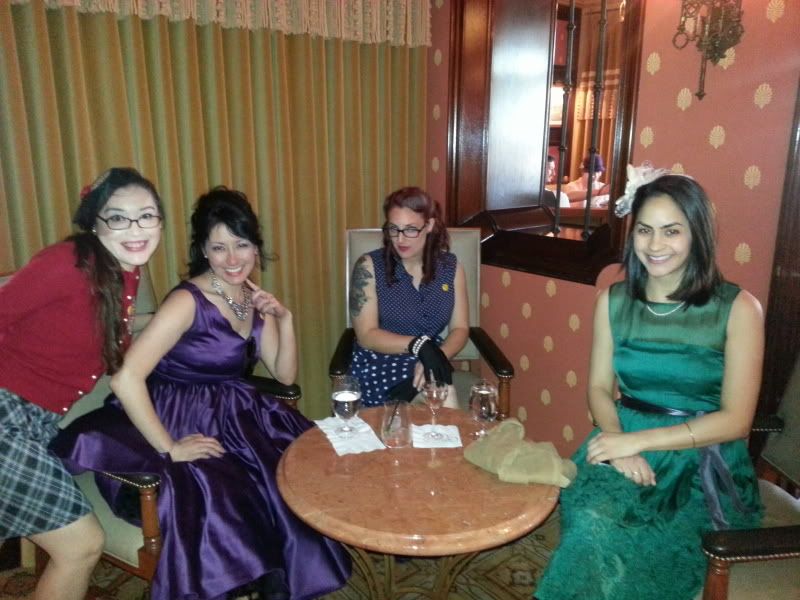 Disneyland Brides Spotting!!!

Next over to Disneyland were Main Street looked AMAZING. Not as many Dapper dressed people over here, but it was still so fun too see everything. To me, it felt like I was there when the parks opened and it just gave you such a great sense of nostalgia! Almost made me wish I dressed like this all the time until I realized how much my feet hated me from wearing heels all day long.
Now I know they put on specific events in the Parks for people who participate. Going on the carousel is a huge one, as the line was wrapped around for this ride all day (something you never see).  There was a group photo at one point as well as some smaller get togethers (Mark Twain Mixer, Carthy Fountain picture, etc). I didn't get all the details prior to going so we just went and enjoyed the atmosphere. Honestly, with the classier outfits brought a lot better manners in my opinion! People were so much more pleasant, and I really do account that to everyone getting in character and just owning their looks. It really just added to the wonderful ambiance to the day!
I cant wait for next years!
Here are some photos of others dressed up in the parks. I gotta tell you my favorites were Dappers themed to a Disney character! So creative.